Kidswaste Debuts New Track, 'Beautiful Life' with Sophie Simmons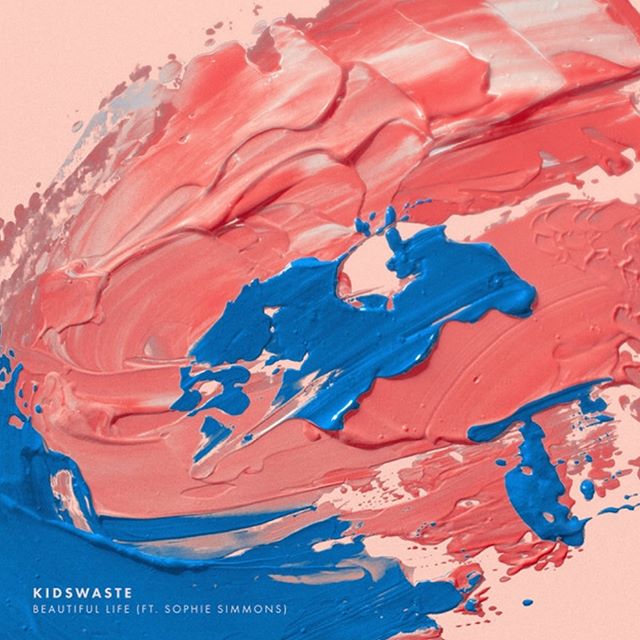 From curating beats in his bedroom to touring the music mecca of the United States, French producer and Counter Records signee, Kidswaste (Quentin Beauvois), is sharpening his musical skills while rapidly growing into the cultural zeitgeist. The rising star has created a name for himself by producing a style of music that combines electronic dance music and indie-pop. His imaginative production techniques captured the attention of fans around the globe who continue to show their support with over 44 million stream on various sites .
After a successful but exhaustive debut tour in the U.S., the French producer retreated back to the studio to re-engage with his creative process. The result is his fresh new single, "Beautiful Life," featuring Sophie Simmons (daughter of KISS" Gene Simmons). The track is a representation of Quentin's growth and serves as an uplifting and positive message when times are rough, just in time for Mental Health Awareness Month. Kidwaste's artful production is complimented by Simmons' atmospheric vocals, creating a track that showcases the vision and talent of both emerging artists.
"I wrote this track with Sophie back in March and we both instantly felt good about it," Quentin explains. "Whether you're broke or lonely (whatever might be getting you down) – there's always something positive to find in even the smallest moments when things might not be going your way. Beautiful Life is about finding those moments and cherishing them." In addition to debuting his single, Kidswaste has announced the run of his U.S. tour that includes performances at Shaky Beats, Splash House, Electric Forest and more.