Gene Simmons' daughter Sophie struts her stuff as a lingerie model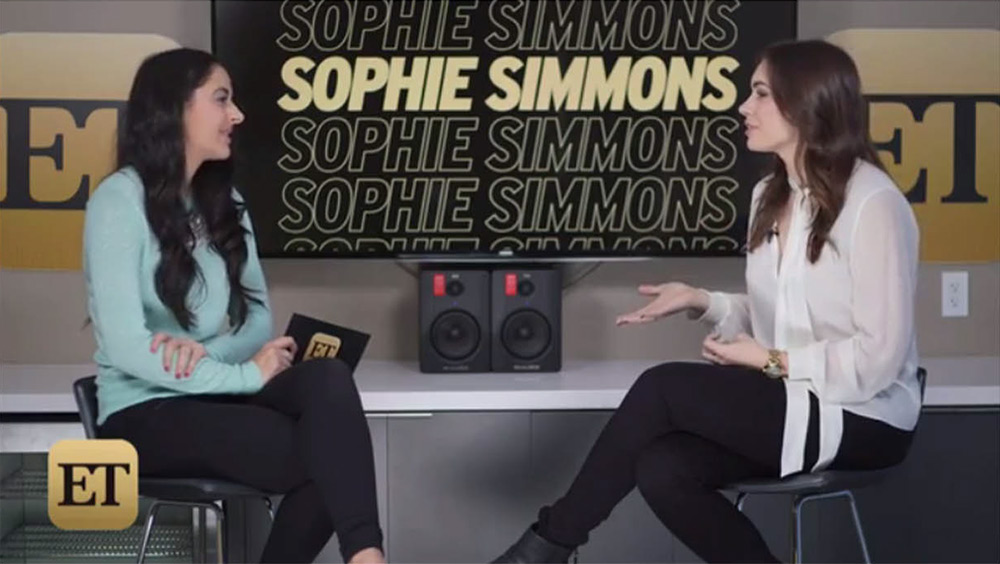 Gene Simmons is easily the most famous person in his family — but his daughter Sophie Tweed-Simmons might steal the spotlight in the very near future.
The Kiss frontman's daughter, 23, is now an aspiring model and she definitely turned heads on Tuesday when she stepped out at the Neon Demon premiere in Los Angeles in a sideboob-baring dress. The dress had a 1970s, bohemian vibe, but it had a seriously sexy side that dipped low, showing off more than her dad would probably like.
Sophie's bold and sexy look definitely isn't a new thing for her — she regularly rocks sultry styles on the red carpet and on her modeling shoots. The stunning daughter of Simmons and former Playboy playmate Shannon Tweed has recently launched a career as a lingerie model for Adore Me. She says the intimate styles show off her curvier figure.
"When I was 14 and just trying modeling, they would flat out tell you, 'You're not small enough,' " Tweed-Simmons told PEOPLE. "Or [agencies] will take you as a model, but then they won't send you out on any castings without telling you why."
"I just love that Adore Me is hiring [curvy models] because it's setting an example for the next generation of girls," she says. "I didn't have that, so I'm happy to be a part of it."
We're sure her dad is proud of her career.