Gene Simmons' Daughter Says She Wrote a Song for Rick Ross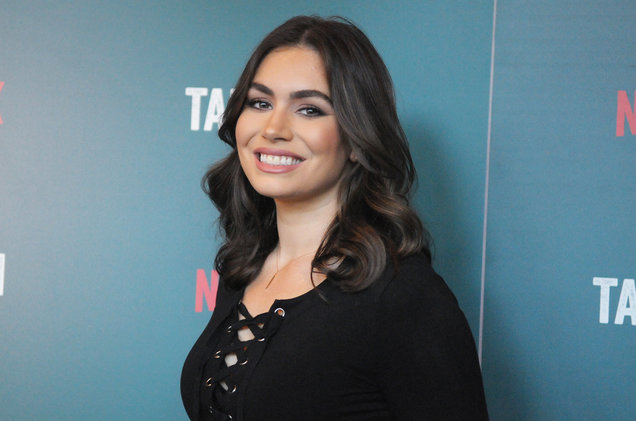 Gene Simmons' complicated relationship with hip-hop has a plot twist. His 24-year-old daughter, Sophie, revealed to TMZ that she has penned a song, perhaps to her dad's chagrin, for rapper Rick Ross.
"Our parents forced us to take piano for nine years and learn any instrument we could just 'cause they wanted us to be able to have that skill if we ever wanted to go into music, and now it worked out because I'm writing songs for everyone," she said of her musical skills.
"I'm working on my EP," adds Simmons, who notes that she's been singing and writing. "I've been writing songs for people lately, like I just wrote a track for Rick Ross, which is hysterical." Last month, she also shared a video on her Instagram of Rozay and his entourage listening to the hook she wrote.
When the topic switched to her father's criticism of rap music, she said, "He doesn't get it 'cause he's just never understood hip-hop or rap, but I grew up with it so that's what I've always listened to." Gene Simmons offered in a statement, "Shannon and I are so proud of Sophie. Besides her charm and beauty, she actually has the creative goods to be anything she wants to be. When I grow up, I want to be just like her."
This past March, the Kiss legend told Rolling Stone, "I am looking forward to the death of rap," comments that struck a chord with Ice Cube, the N.W.A MC who beefed with Simmons on Twitter over the Compton hip-hop collective's recent induction into the Rock and Roll Hall of Fame.
Billboard has reached out to a rep for Ross for additional comment.