Star Spotting at Coachella 2017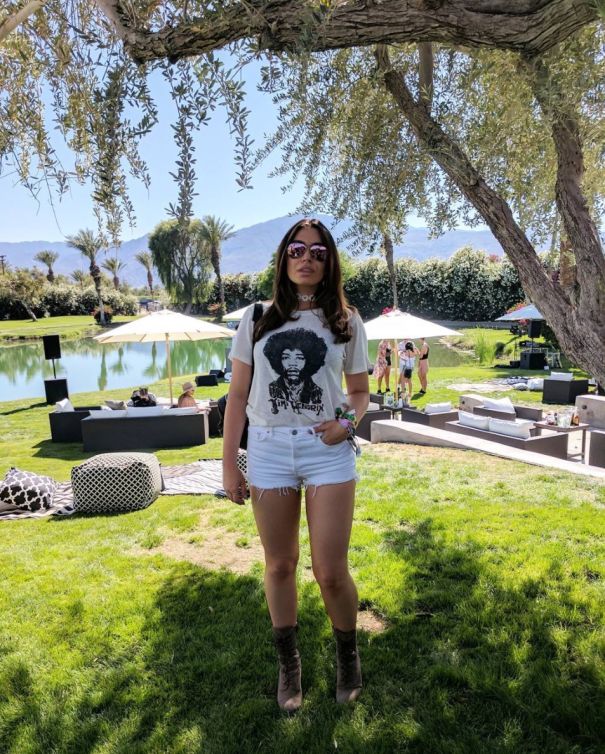 The 2017 Coachella music festival is underway in Indio, California, and this year's event promises to be as star-studded as ever, with stars ranging from Aaron Paul to Kylie Jenner and many more. Check out which stars are making the scene at this year's fest.
Sophie Tweed Simmons of "Gene Simmons Family Jewels" fame is Coachella ready with a pair of sturdy boots, Daisy Dukes and Jimi Hendrix t-shirt.